COPENHAGEN (Reuters) – Novo Nordisk has agreed to buy ocedurenone, a drug for uncontrolled hypertension with potential application in cardiovascular and kidney disease, from KBP Biosciences for up to $1.3 billion, the Danish drugmaker said on Monday.
"This deal is closely aligned with our strategic focus on expanding from our core in diabetes into other serious chronic diseases, including through novel drug modalities," Novo said in a statement.
The acquisition is expected to close before the end of this year, Novo said, adding that the deal will not impact its operating profit outlook for 2023.
Ocedurenone is an orally administered drug that is currently examined in the phase 3 trial CLARION-CKD in patients with uncontrolled hypertension and advanced chronic kidney disease, Novo said.
(Reporting by Louise Breusch Rasmussen, editing by Terje Solsvik)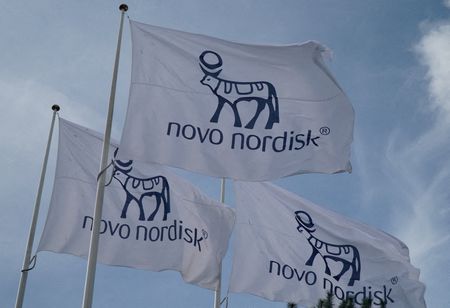 ---
---